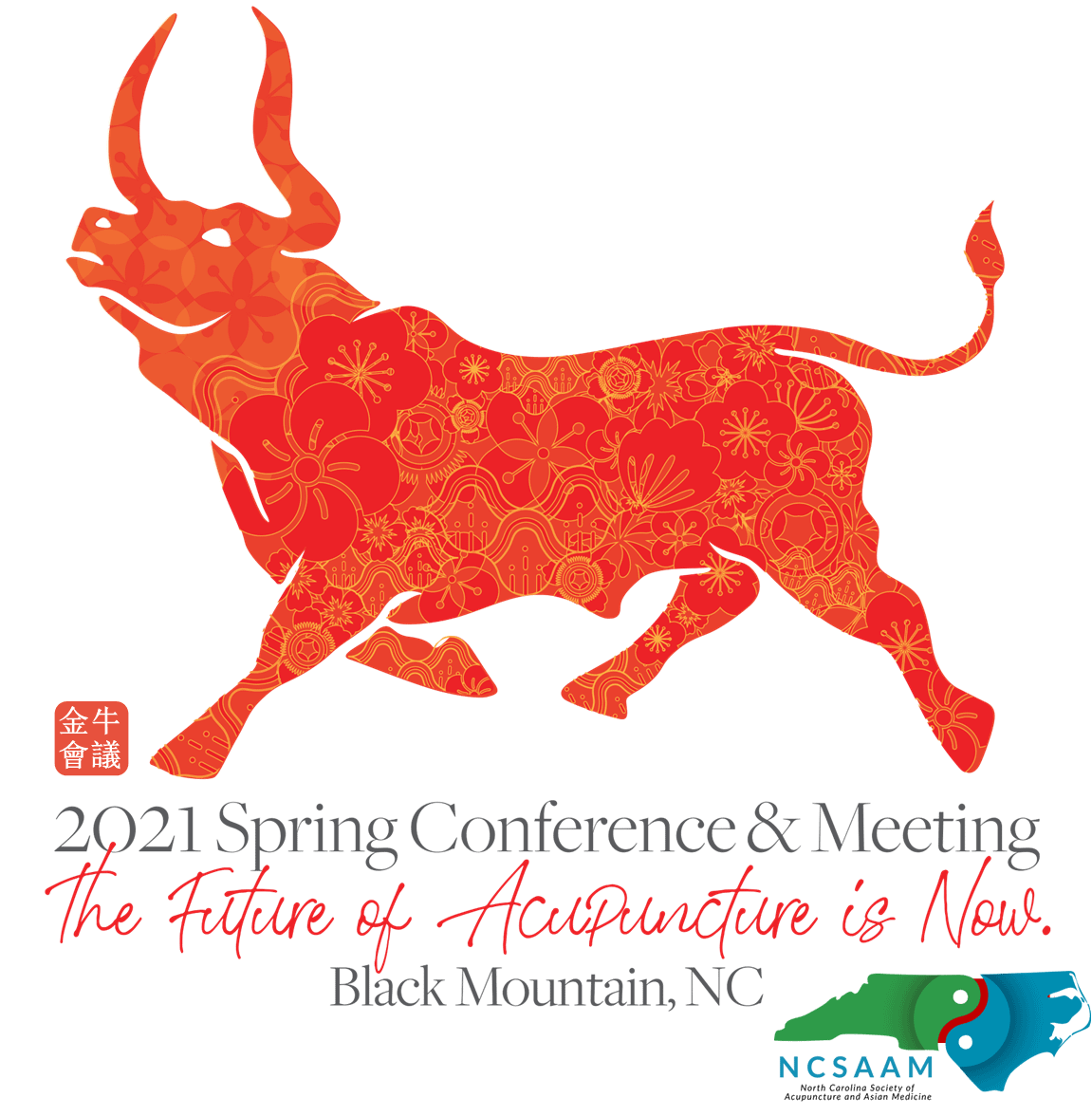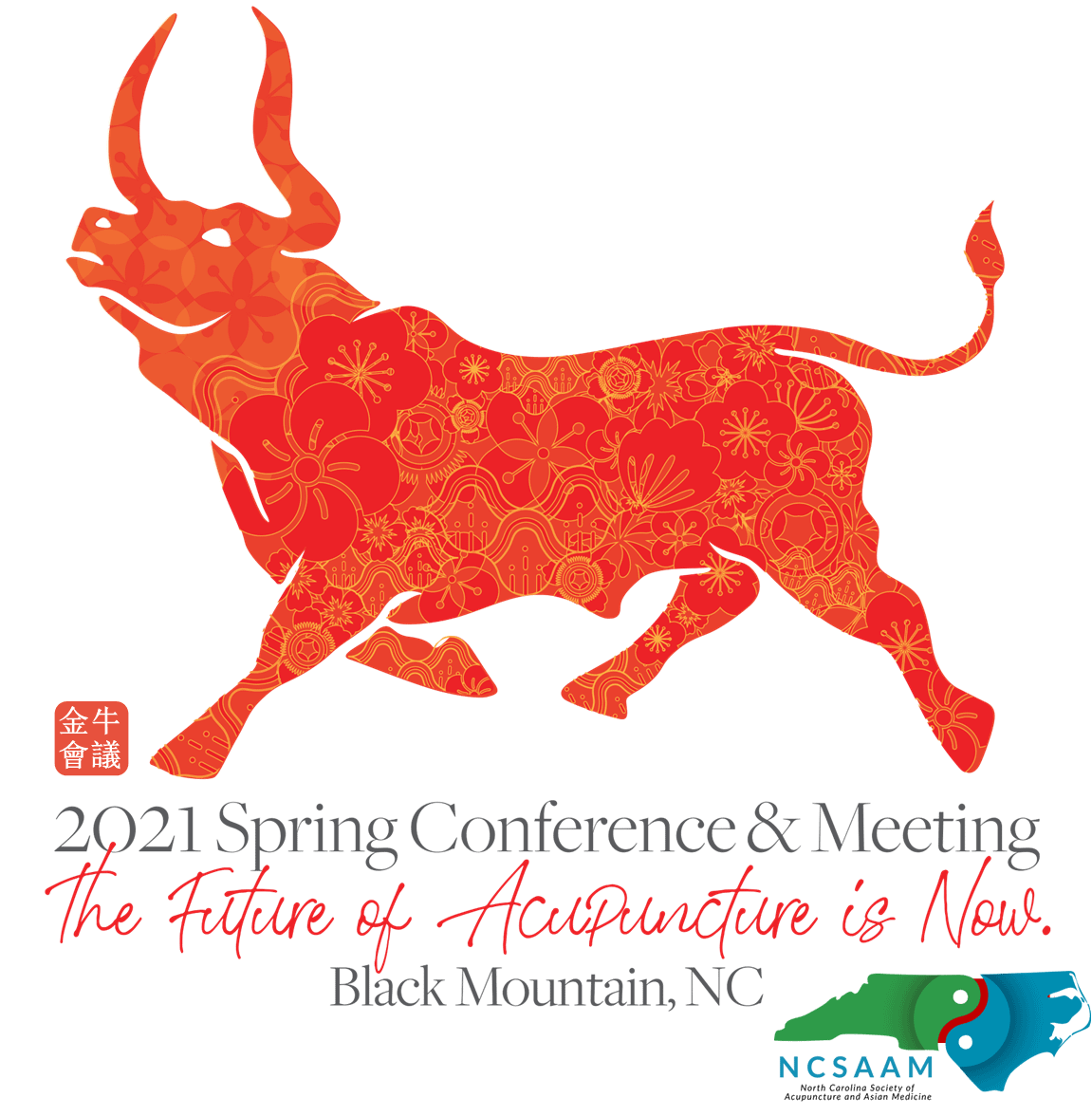 ---
WELCOME  to the
2021 Spring Conference & CEU/PDA Event
The Future of Acupuncture is Now
May 28-30, 2021
Black Mountain, NC Resort

COME JOIN US IN PERSON OR VIA ZOOM!
In-person seats and lodging is limited and meals will be served on site.
Recommend selecting room options when registering for event.
ABOUT THE PRESENTATIONS:
Chinese Medicine in the Treatment of Post-Concussion Syndrome
The clinical presentation of post-concussion syndrome (PCS) is widely varied. Successful treatment plans require a multi-disciplinary approach and a tailored treatment plan for each individual. In this course, different clinic profiles for PCS are outlined along with acupuncture treatment strategies for each one. We will discuss post-traumatic headaches, cervical trauma, aspects of autonomic dysregulation, cognitive deficits, mood disorders, sleep disorders, oculomotor dysfunction and vestibular imbalances. This allows the practitioner to quickly identify how to tailor an acupuncture point prescription for each individual patient's unique clinical presentation.
Treating Tendinopathic Sports Injuries and Utilizing the Cerebellum for Gait Patterns
This course combines current Western and Chinese medical research on neurological function and anatomy for evidence informed acupuncture techniques on the backdrop of tendinopathic injuries. The course will also introduce the work of Dr. Shi Xue Min and First Teaching Hospital of Tianjin.  We will discuss gait patterns and present both local and distal acupuncture treatment strategies.  Hands on demonstrations and dynamic practice sessions are designed to provide practitioners with confidence to rapidly apply techniques in practice.
Fundamentals of Light Therapy
This dynamic class presents laser therapy and photobiomodulation science and devices. We will discuss physics in Chinese medicine in relation to particle wave duality. The basics of various light spectrum's and frequencies will be covered. The class will cover research that describes both how light therapy works and the rapid efficiency. Treatment of pain and neurological conditions, indications, dosage, and therapeutic wavelengths will be presented. Hands-on demonstrations and evaluation of many devices will provide practitioners with a framework for appropriate evaluation of ideal devices for practitioners seeking a device in the future. 
Case Study
Short case study of applied assessment and treatment based on the three presentations.  It demonstrates application of basic advanced information of TBI assessment, cerebellum acupuncture, and photobiomodulation and further strategies. 
ABOUT THE CEU'S
APPROVED:  17 CEUs Total of which 7 Core Credits and 10 Adjunctive Credits*
*Note for NC L.Ac's. Currently, there is a 12 CEU in person requirement for license renewal. Other states do not appear to have this requirement.
ABOUT THE PRESENTERS:
The Future of Acupuncture is Now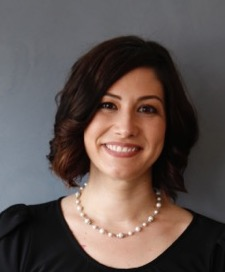 Dr. Caroline Wilkerson is a dedicated practitioner and teacher of holistic medicine working at the Veterans Administration Medical Center in Chicago, IL. Dr. Wilkerson is pioneering light therapy devises and refining application of this powerful approach for acupuncturists. She completed her Master's in TCM from Five Branches University  and completed her Doctorate in Acupuncture and Chinese Medicine from Pacific College of Oriental Medicine. She further studied abroad in Taiwan at China Medical University. She has specialized training in vision disorders and stroke.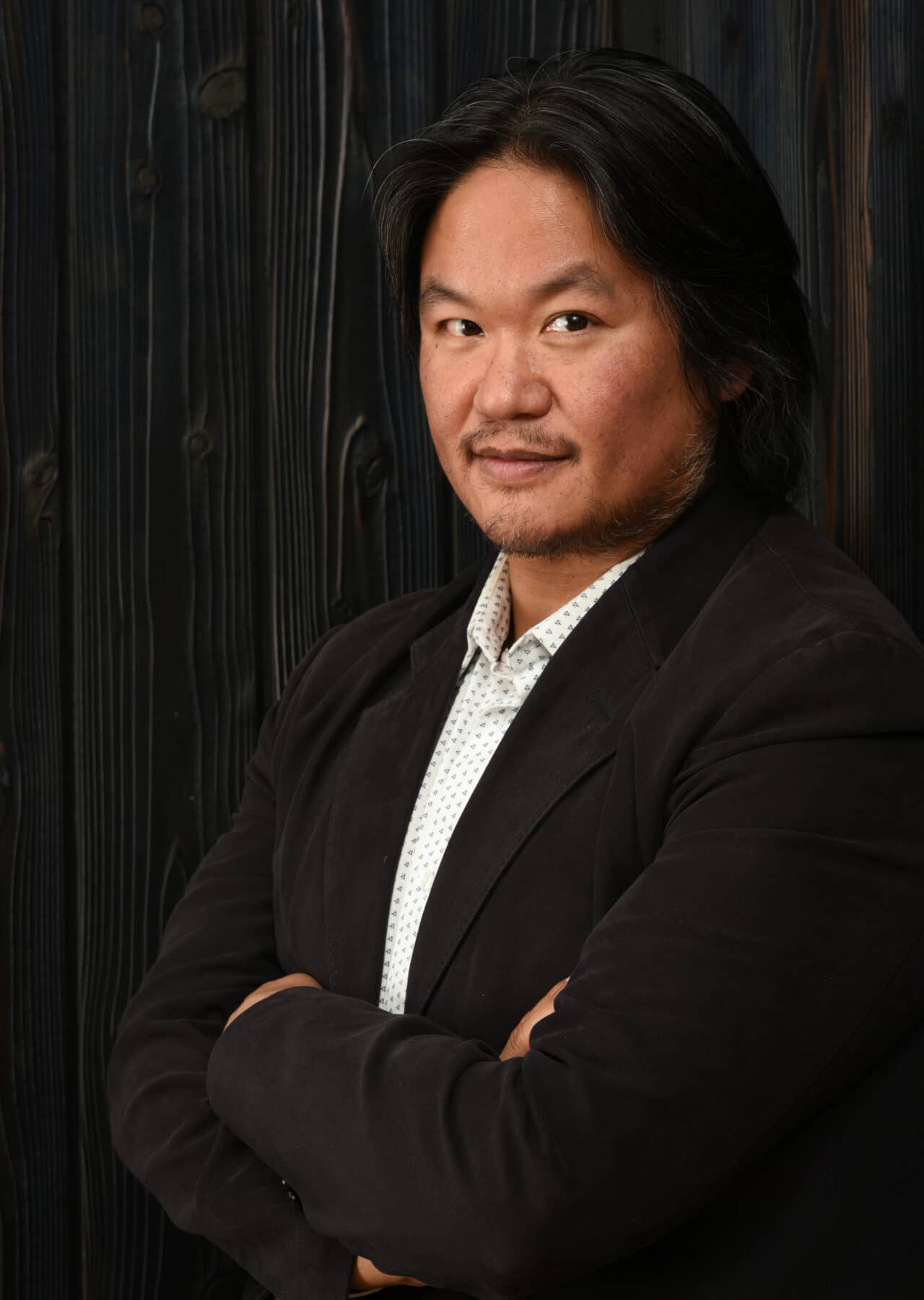 Dr. Clayton Shiu is at the forefront of integrating acupuncture with Western medicine for optimal patient care and powerful outcomes. He created the Nanopuncture stroke and neurological rehabilitation system.  He earned a Bachelor of Science in Human Physiology from Boston University and a Master of Science in Traditional Oriental Medicine from Pacific College of Oriental Medicine. He further trained under many renowned teachers, to include Shi Xue Min, and earned his PhD in Acupuncture and Moxibustion from the Tianjin University of Traditional Chinese Medicine where he completed his residency. Dr. Shiu holds faculty positions at the Academy of Chinese Culture and Health Sciences and the American College of Traditional Chinese Medicine teaching stroke rehabilitation courses for their doctoral programs.  He has been featured in Reuters and in two recently published books.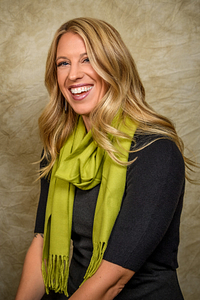 Dr. Ayla Wolf is a Doctor of Acupuncture and Oriental Medicine specializing in neurological disorders, concussions, and traumatic brain injuries (TBI). She is a faculty member of the Carrick Institute of Clinical Neuroscience and Rehabilitation and has taught doctoral program courses in neurology as an adjunct faculty of the AOMA Graduate School of Integrative Medicine, and American College of Traditional Chinese Medicine. She is an international speaker and educator on functional neuroanatomy, neurophysiology, neurological exam techniques, and neuro-rehabilitation utilizing acupuncture and Chinese medicine. She also teaches advanced courses on the management of patients with concussions and TBI.
---
ITINERARY
Schedule is tentative and subject to change
Friday
1pm-2pm.         In-person check-in for Event and Light Therapy presentation (includes on-line participants)
2pm-6pm.         Fundamentals of Light Therapy with Dr. Caroline Wilkerson and hands-on experience.
Saturday
6am-7:30am.     Check-in for Event and Breakfast.
8am-4:00pm.     Treating Tendinopathic Sports Injuries and Utilizing the Cerebellum for Gait Patterns w/Dr. Clayton Shiu
6pm-8:00pm.     NCSAAM Membership Meeting and Dinner
8:00pm.            Bonfire – Everyone is welcome!

Sunday
6am-8:30am.      Breakfast
9am-3:15pm.      Chinese Medicine in the Treatment of Post-Concussion Syndrome with Dr. Ayla Wolf
3:30-4:00pm.      Case Study with three presenters
4:00-5:30pm.      Vendors, silent auction winners announced

ANNUAL MEMBERS MEETING
NCSAAM Members can also elect to join us on Saturday for our Annual Members Meeting and complimentary dinner. It's a great time to meet your fellow NCSAAM members.
---
ATTENDEE REGISTRATION
Both On-line and On-location course prices are the same.  On-location participants should see LODGING OPTIONS and MEALS and SNACKS below the two following COURSE PRICE OPTIONS:
COURSE PRICE OPTIONS  for in person and ZOOM after 3/31/21.

Applies to both in-person and on-line. In case of unforeseen issues, the event will convert to on-line (ZOOM).
| | |
| --- | --- |
| NCSAAM Member               $400.00 | Includes course book, tote bag, shirt, and NCSAAM Membership dinner on Saturday |
| N. Carolina Non-Member     $600.00 | includes course book, tote bag, shirt,NCSAAM 1-year membership,  and NCSAAM Membership dinner on Saturday |
| ASA Member                      $450.00 | Includes course book, tote bag, and shirt. |
| Non-Member Professional    $695.00  | Includes course book, tote bag, and shirt. |
| Student/Pre-licensed Grad   $495.00  | Includes tote bag and shirt.  No CEUs. Must sit in back. Observe Only. |
(note:  All Zoom prices will have an extra $10 charged added for postage of materials.)
Joining us on-line?  Your material will be mailed.  You will receive a link to the live courses a few days before event starts.  You will have access to on-line vendors.  Also, see OPTIONAL ITEMS below. 
VENDORS
On-line and in-person, giveaways, discounts, silent auction, and door prizes
Vendors will display in a separate hall Saturday and Sunday.  Visit them before classes and during breaks for new products and select items.  Vendor on-line page will be published before and after the event.
NCSAAM CANCELLATION POLICY (non Covid related):  Cancellation for attendance is April 1, 2021 for in person attendance.  Cancellation for Zoom attendance is May 1, 2021. Room cancellation is April 1, 2021.  After April 1, NO REFUNDS WILL BE ISSUED unless we are able to fill your slot and room; if applicable. 
COVID-19 CLAUSE:
If attendee is unable to travel due to
verified
COVID-19 restrictions, or if NCSAAM must change event details due to pandemic, both attendee and the NCSAAM may shift as follows:
A. On-location attendee can convert to on-line if you choose to.  100% refundable if you don't want online. 
   The live on-line platform link will be sent a few days before the event. 
   Lodging and Meal expenses will be reimbursed. 
B. Presenter may teach via live-on-line platform or pre-record class from an alternate location. 
C. The event is postponed. New date will be posted. Attendees can cancel for full 100% reimbursement. 
D. The entire event is cancelled. Attendees will be reimbursed 100%.
---
LODGING OPTIONS
In case of unforeseen issues, the event will convert to on-line and lodging can be refunded if desired.
*In-person and lodging options are limited.
Bed in shared room and shared bathrooms (12 Female Beds available) (12 Male Bed available) – All linens, blankets, pillows, towels, etc. will be provided.
Located in dedicated event building. First Come, first served. Many rooms have bunk beds. Mattresses are thin.  First ones to reserve get choice of bottom bed. Rooms hold no more than 4 bed spaces and share bathrooms.       Not for families.
$150.00 Friday and Saturday night.
$75.00 for optional Sunday night.
Bed in private room with 2 beds and private bathroom (7 Rooms Available) – All linens, blankets, pillows, towels, etc. will be provided.
Located on premises in another building. Rooms are limited but can accommodate sharing. Better choice for families and people who need privacy or more comfortable beds.
$300.00 Friday and Saturday night.
$150.00 for optional Sunday night.
MEALS AND SNACKS
Breakfast, Saturday and Sunday.  Lunch ,Saturday and Sunday.  Snacks and Drinks
Flat Fee for entire event $25.  In-person participants can opt out, but town is 30 minutes away.
Facility includes a commercial kitchen.  Gluten Free and Vegetarian options will be included.
Due to the limited number of participants, not every dietary restriction can be accommodated.
OPTIONAL MATERIALS  

(

Can be purchased at event)


Commemorative course book.  Limit One $50.00




T-Shirts  - $35.00




Heavy long-sleeve shirt  - $55.00




Tote Bag  - $25.00




Event Notebook  - $15.00
---
ABOUT THE RESORT
Blue Ridge Assembly is located on Black Mountain, NC.  See https://blueridgeassembly.org/
Located 30 miles from the Asheville Regional Airport and 2 hours from Charlotte International Airport
Private 1200 Acre Resort
Blue Ridge priority is the health and safety of all.  The resort will only be open for registered guests and remain closed to the public at this time.
The following activities are available on our grounds at no cost to registered guests: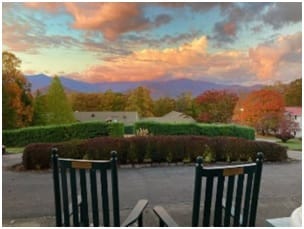 Ath

letic Fields

Gymnasiums

Hiking Trails

Disc Golf

Basketball

Volleyball

Tennis Courts

Playground

Horseshoe Pits

Geocaching
IMPORTANT:

  Before you register for the event, make sure you sign into your account NCSAAM account HERE.  Once you log on to the NCSAAM website,  you will be on your member page.  From here, go up to events and click on it.  Then select the Spring event and register.  If you are not a NCSAAM member or have never logged on before, just select your ticket options, fill out the name and address fields and select the PayPal link to pay. You will get an email from NCSAAM with your user name and a temporary password.
Any questions or problems registering, please email  or .